Conferences & Workshops
Science and engineering professional organizations offer scholarships for college members, and mentors for those in the interning or entry-level position. They offer insight into how the industry works and how to navigate it, as well a professional development courses.
Why you should consider joining a professional organization as a student:
Jobs Many professional organizations help their members find jobs, or at the least, offer up job listings that other members may be offering.
Mentoring Mentoring is the cornerstone of many professional organizations when it comes to working with younger members. You may never get in the room with someone at the top of your field, for a very long time. But professional organizations have the ability to pair you with someone much more experienced.
Professional Development Many organizations offer professional development via courses, workshops, publications, and information on their website shared only with members. They also keep members up to date on industry trends and how to deal with them.
Networking Most organizations have an annual conference. This is an opportunity for you to mix and mingle with others in your field in both professional and leisure settings. There is also often a job fair where you can make contact and stay up to date with the very people who hire - even if they're not hiring right now. In fact, some people find recruiters follow their career and stay updated when you stop by their booth at the job fair. They may be keeping an eye on you until they are ready to finally offer you a job.
Scholarships For the youngest of members (high school and college), scholarships may be the primary reason to join a professional organization. Many offer scholarships to the new members studying to enter the field.
Dates for Upcoming Meetings
Local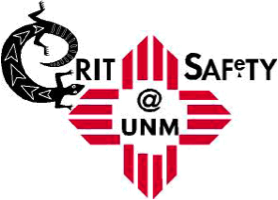 Nuclear Criticality Safety Courses
NCS Manager's Workshop • July 11-13, 2023
NCS Short Course • July 17-21, 2023
National

The American Nuclear Society is a not-for-profit, international, scientific and educational organization. It was established by a group of individuals who recognized the need to unify the professional activities within the diverse fields of nuclear science and technology. December 11, 1954, marks the Society's historic beginning at the National Academy of Sciences in Washington, D.C. ANS has since developed a multifarious membership composed of approximately 11,000 engineers, scientists, administrators, and educators representing 1,600 plus corporations, educational institutions, and government agencies. It is governed by four officers and a board of directors elected by the membership.
Vision: ANS will be the recognized credible advocate for advancing and promoting nuclear science and technology.
Mission: ANS provides its members with opportunities for professional development and serves the nuclear community by creating a forum for sharing information and advancements in technology, and by engaging the public and policy makers through communication outreach.
Purpose: The core purpose of ANS is to promote the awareness and understanding of the application of nuclear science and technology.