El-Genk Selected to Receive ASME Award
April 18, 2017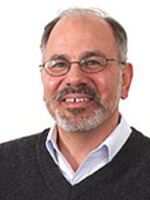 Mohamed S. El-Genk, Regents' Professor in Nuclear Engineering with joint appointments in Chemical and Biological Engineering and Mechanical Engineering, has been selected to receive the 2017 Heat Transfer Memorial Award in the general category "for outstanding contributions to boiling enhancements; immersion cooling of electronics; forced, natural and combined convection in rod bundles; heat pipes and thermosyphons; impinging and swirling jets heat transfer, thermal-hydralulics of nuclear reactors and thermal management of space nuclear power systems.
Formal presentation of the award will take place at the Heat Transfer Luncheon during the 2017 ASME Mechanical Engineering Congress & Exposition, November 3-9, 2017, at the Tapa Convention Center in Tampa, Florida. For more information, please click here.
Congratulations Professor El-Genk!