New chair of the Department of Nuclear Engineering begins August 1
July 23, 2020 - by Kim Delker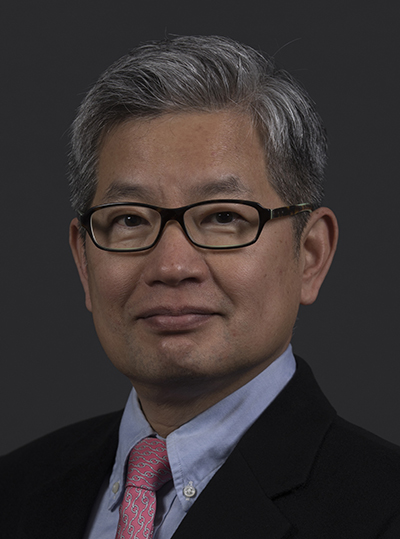 The University of New Mexico's Department of Nuclear Engineering will welcome a new leader this academic year with the arrival of Hyoung K. Lee.
Lee, who comes from Missouri University of Science and Technology (Missouri S&T), will begin as department chair on August 1.
He earned his bachelor of science and master of science degrees in nuclear engineering from Seoul National University in Korea in 1986 and 1988, respectively, and his Ph.D. in nuclear engineering from the University of California, Berkeley, in 1995.
Lee's areas of research expertise center around medical physics and nuclear imaging topics, which include applications of nuclear imaging in medicine, nuclear energy, safeguards and nonproliferation; radiation detection; machine learning for spectroscopy and nuclear imaging; and digital image processing, analysis and CT reconstruction.
After earning his doctorate, he was employed in Korea in both industry and academia. He transitioned to Missouri S&T in 2009, where he has been a professor in the Department of Mining and Nuclear Engineering, chair of the nuclear engineering program, and director of the nuclear reactor.
While at Missouri S&T, Lee has led strategic planning for the nuclear engineering program, has grown the number of faculty in the department, has expanded the facilities and equipment and was involved in securing $9.6 million in research grants from the Nuclear Regulatory Commission, Department of Energy, Defense Advanced Research Programs Agency (DARPA) and many other organizations. In 2012, he received the Young Faculty Award from DARPA.
At UNM, Lee will be focused on strategic planning for the department, growing the medical physics program, and working on securing large, multi-institutional research grants that will help to raise the visibility and reputation of the department. He would also like to boost enrollment and grow the faculty ranks.
Lee said he was attracted to UNM for several reasons.
"UNM has great potential in nuclear engineering with two national labs — Sandia National Laboratories and Los Alamos National Laboratory — in close proximity," he said. "I would really like to expand those collaborations."
He also sees UNM as well-positioned because they have a medical school, which will be key to helping expand research and academic programs in the areas of nuclear and medical physics. A master's program in medical physics, a collaboration between the Department of Nuclear Engineering and the School of Medicine, was recently relaunched and is looking to grow. Lee's experience in medical physics will boost that mission, as well as provide an area of specialization not currently found in the nuclear engineering department.
"I want to make the department boom again," he said. "I want to dream big."
The Department of Nuclear Engineering at UNM has been a standalone department since 2014, when it broke off from what is now the Department of Chemical and Biological Engineering. Anil Prinja, Distinguished Professor of nuclear engineering, was chair of the department until 2019, when he stepped down to focus on research. Charles B. Fleddermann, associate dean for academics and community engagement, has been serving as interim department chair.
There are currently 17 faculty members (including lecturers and research faculty) in the department. As of fall 2019, there were 128 undergraduate and graduate students enrolled in the department.
Lee is married to wife Mee, and has two children: Hee (Joseph), a student at University of Missouri, and a daughter, Sharon, a student at Rutgers University. Both children plan to go to medical school.
He said a personal reason he found moving to New Mexico attractive is that his son became enamored with Albuquerque after watching Breaking Bad. "My son said he wanted to live in Albuquerque because he liked the houses like Hank Schrader [a main character in the show] lived in."
Lee is looking forward to participating in outdoor activities such as fishing, hiking, biking and some golf while living in New Mexico.