UNM's American Nuclear Society student section wins first-place national award
June 12, 2019 - By Kim Delker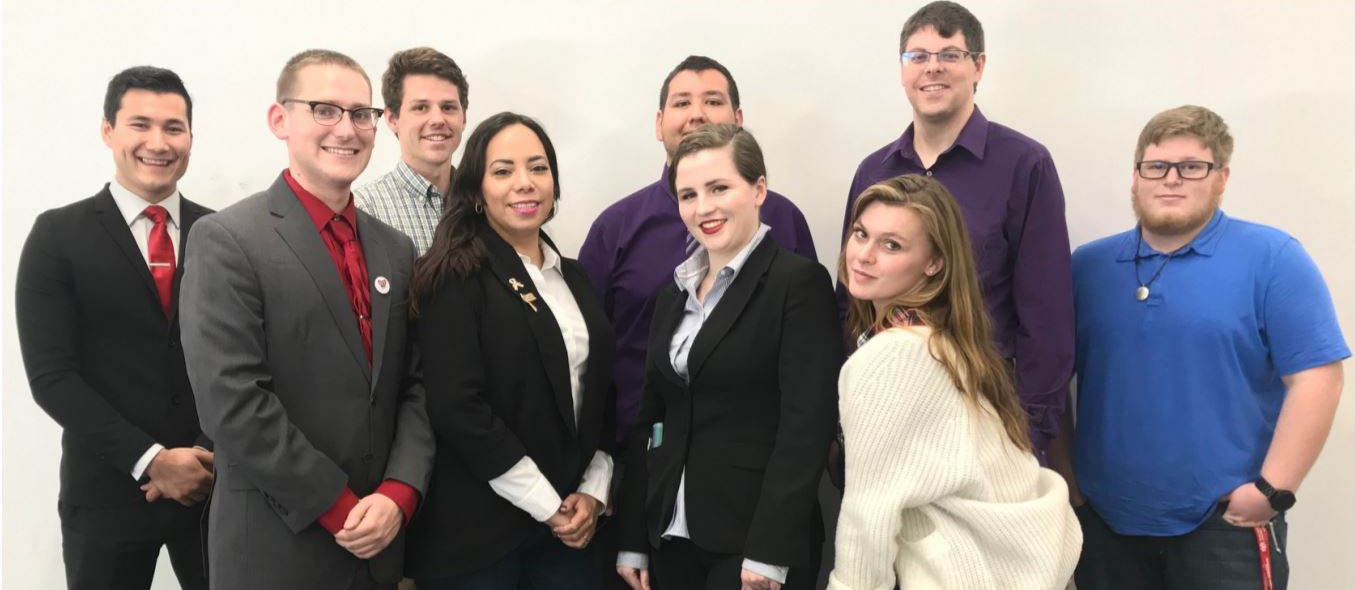 The University of New Mexico's student section of the American Nuclear Society has been selected to receive this year's Samuel Glasstone Award.
UNM's student chapter received the first-place award for best section, placing ahead of the University of Idaho, the University of Illinois at Urbana-Champaign, and the University of Wisconsin.
Each year, the Glasstone Award is given to the ANS student section which "accomplishes the most notable achievement in public service and the advancement of nuclear engineering during the year."
Lauren Crabtree, president of the ANS student chapter, said the chapter has done a lot of hard work the last couple of years to become more involved in the community and make their chapter stronger.
"In my time as president, I have witnessed just how strongly our members believe in what the American Nuclear Society stands for. We all believe that by becoming nuclear engineers we are changing our world for the better," she said. "In receiving the Samuel Glasstone Award and being named the best student section for this year, our beliefs have only become stronger that what we are doing is beneficial to our careers, our community, and our society as a whole."
Crabtree also credits faculty, such as Christopher Perfetti and Anil Prinja, for their support.
Perfetti, assistant professor of nuclear engineering and faculty advisor for the group, said officers from UNM's ANS student section spent many hours preparing a lengthy application summarizing their accomplishments during the year. These accomplishments include:
Hosting more than 30 professional development, outreach and social events.
Awarding 100+ "Get to Know Nuclear" badges to Girl Scouts in merit badge workshops.
Providing volunteer support that was critical to the success of the 2018 Nuclear Science Week Big Event (which was hosted in Albuquerque).
Displaying technical excellence by winning two best paper awards at the 2019 ANS Student Conference.
This year is the first time that UNM's chapter has received first place. In 2018, UNM received second place, and the chapter received honorable mentions in 2008, 1987 and 1975, according to the ANS website.